Winter Warming Sloe Treacle Tart
A dark, rich, and wonderfully fruity treacle tart. Hearty for the colder months with a beautifully crumbly, oatmeal pastry. I love this one as an afternoon snack or as a warm, filling dessert served with cream.
This recipe was inspired by Swedish and German friends of mine making sloe syrup. I tried it myself, tweaking the recipe with dark muscovado sugar and WOW - it reminded me of treacle tart! 
And so the experimenting began. I'm really pleased with the results of this tart. I've made it many times and this is my winning combination.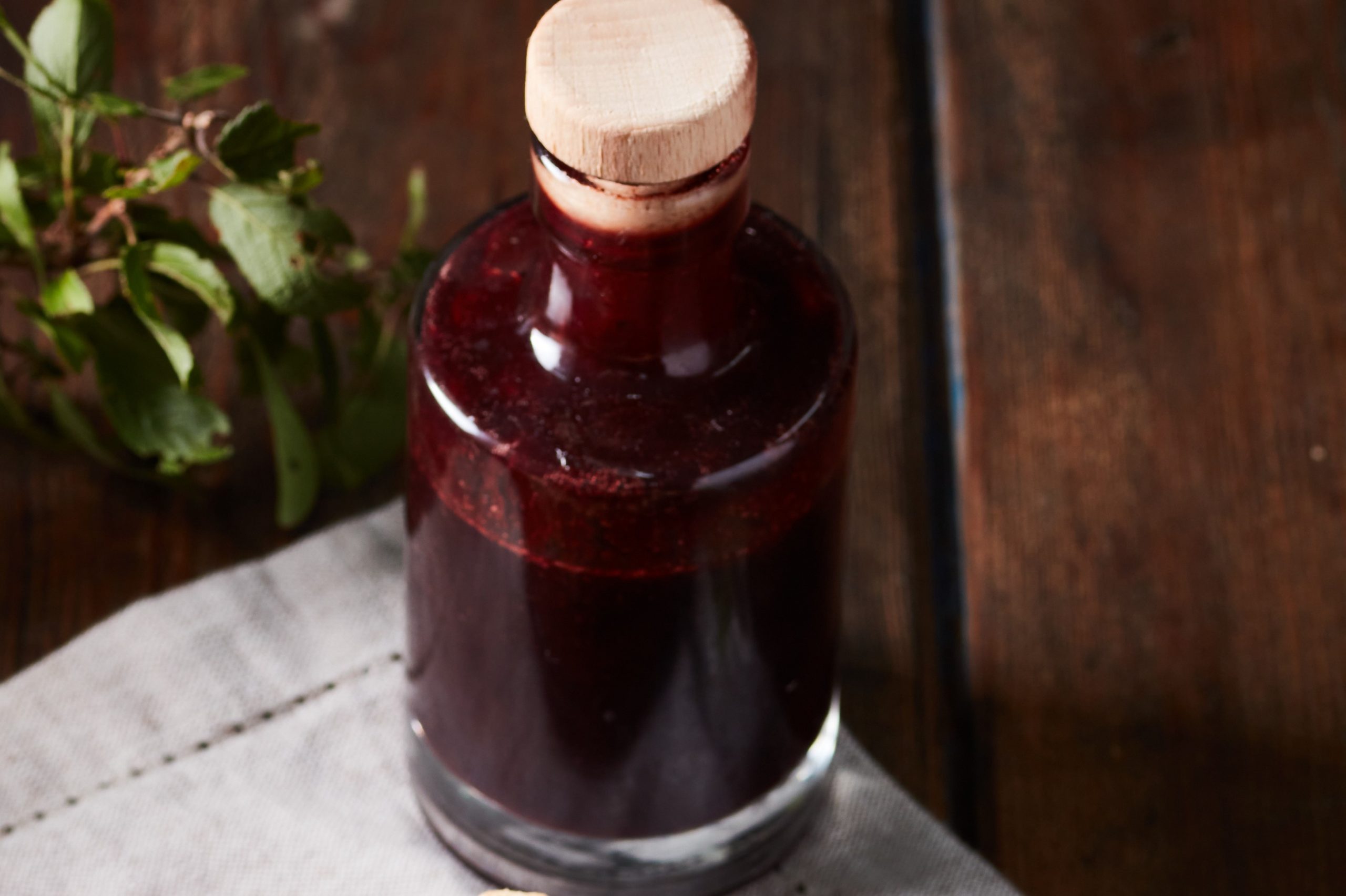 Traditionally, treacle tart is made with golden syrup (refined sugar), so I thought I'd try something different. With a bottle of freshly made sloe syrup, I got started, combining oats, fresh bread crumbs (from lovely local bread) and the sloe syrup.
The result was delicious, like a fruity version of a syrup tart, though more wholesome. Just as satisfying, and perfect for afternoon cake-hour, and very fitting for more substantial wintery desserts. Here's the recipe, though you'll first have to make the sloe syrup.
Sloe Treacle Tart recipe
A dark, rich, and wonderfully fruity treacle tart. Hearty for the colder months with a beautifully crumbly, oatmeal pastry. I love this one as an afternoon snack.
Serves 8 - 10
Ingredients
90 g plain flour                      
90 g wholemeal flour
50 g oatmeal                          
125 g butter               
2-3 tbsp ice-cold water
75 g fresh breadcrumbs (fresh bread, grated or food processed)      
75 g oats                                
400 ml sloe syrup, plus 2 tbsp 
2 free-range eggs
Method:
In a large bowl mix the flours, sugar and oatmeal, and cut the butter into cubes before tossing into the bowl. Rub the flours, oatmeal and butter together using your fingertips or use a food processor, until thoroughly combined and it resembles fine breadcrumbs. Add a little of the water and form into a ball of dough, adding a little more if needed. Wrap in cling film or place in a bowl tightly covered with waxed food wrap and place in the fridge for 30 minutes.
Meanwhile, preheat the oven to 180°C/fan 160°C and grease a 23 cm flan tin. Take the dough out of the fridge and roll out on a lightly floured surface, large enough to fill the tin and line the sides. Mine often falls apart at this stage, don't worry, just press it back together. Carefully lift the unbaked pastry in the tin, gently pressing into the corners and slicing off any excess pastry. Pop back in the fridge to firm up for 10 minutes or more, then line with baking beans, or equivalent and place straight in a hot oven for 15 minutes.
While the pastry is baking, in a small saucepan reheat the syrup to a little warmer than blood temperature and stir in the oats and breadcrumbs. After 15 minutes remove the tin from the oven and reduce the heat to 150°C/fan 130°C. Whisk the eggs and pour into the heated syrup mix, stirring until combined well. Remove the paper and baking beans and pour the filling into the pastry base. Bake for 35 minutes or until set. Take out the oven and spoon over the 2 tablespoons of sloe syrup for a sticking top and leave to cool on a cooling rack. Serve warm or cold, lasts well in the fridge for up to a week.
Sloes are one of the fruits I teach about on my autumn foraging courses. For my best wild food recipes, why not check out my membership options and travel with me through the seasons.