It is Spring and the gorgeous white blossoms of Blackthorn have appeared. These early Spring flowers are a welcomed sight and appear before the leaves.
As the saying goes; you can eat anything once! Here I explore the edibility of blackthorn flowers (Prunus spinosa), their flavour and potential benefits, plus a step-by-step recipe.
I was once asked what this flower was by a woman who'd been eating them and enjoying their almond flavour. My reply: They are blackthorn flowers, and that flavour will be the cyanide.
Knowing the plant family, and recognising this as a relative to the plum tree is not enough to assert its edibility. Nor is the fact that the berries (sloes) can be used as food and to flavour drinks later in the year. In fact, the seeds, leaves and bark of sloes and black cherries also contain a compound that can be converted by the human body into cyanide when digested.
Blackthorn flowers have been used as an edible, sugar-coated cake decoration and I've been known to nibble one on a walk. My wild foodie colleague Mark Williams uses them to flavour his Sloe Gin, creating a a double-layered sloe gin cocktail.
Degrees of toxicity
There are many plants and foods we eat regularly that potentially contain toxins. For example; rice (arsenic), potatoes (solanine) and sorrel (oxalic acid).
What matters here is the amount. You'd need to eat more that 25 apple cores (with the seeds) in one sitting to be of risk of cyanide poisoning, apparently. And some say as many as 5000 seeds to be fatal. You know the saying; an apple a day keeps the doctor away. Keeping things in moderation is good.
Why eat blackthorn flowers?
Because of the cyanide content, blackthorn flowers have a lovely almondy scent which intensifies when infused. This can be used in small amounts as a flavouring. Below is a recipe for blackthorn flower syrup that I would only consider using as a wild alternative to shop-bought almond essence. Yes, literally no more than a teaspoon as flavouring (see recipe below). The flowers have been used as a laxative and the fruits are nutrient-rich food, including vitamin C and magnesium
It is not advised to eat blackthorn fruits (sloes) or flowers if pregnant or if living with a specific health condition. Always consult a medical herbalist or healthcare adviser first.
Blackthorn Flower Syrup Recipe
This recipe creates an intense almond-scented syrup, with a bitter after-taste. I quite like the combination of sweet and bitter. It is to be used as a concentrate, you could make a diluted version instead, if you prefer.
Ingredients
30 g blackthorn flowers
120 ml (8 tbsp) boiling water
100 g unrefined caster sugar
Place the flowers in a mug or heat-proof bowl. Pour the boiling water over and leave to steep for at least 2-4 hours. Strain through a tea strainer and place the liquid in a small saucepan with the sugar. Stir over a low heat until the sugar is dissolved (do not boil) and store in a sterilised bottle or jar. Use sparingly to flavour desserts or drinks.
Coo-ee, here's a little insight into one of the songs I'll be sharing in The Singing Forager Experience - where we'll be learning about the seasonal plants through songs, facts, stories, touch, sight and taste. Not that I recommend tasting sloes raw, though that could be the words for another song...
As autumn has begun to take hold, I found myself writing words about Sloes/Blackthorn (Prunus spinosa) and finding a basic tune to hum it to. Sharing this with the infamous, though highly talented Hazel Thompson (performer, singer-songwriter and choir leader) the song developed. As we sang and sang it, joined by friends and colleagues, the harmonies and rhythm both morphed and solidified. We're rather proud of the result.
The Singing Forager Experience is for anyone who enjoys listening to songs, tapping their feet or singing. Offered as an extra layer to a 'normal' foraging course, it seems to quicken the learning process about the plants, with a bit of fun thrown in. I'm neither a professional singer, nor a musician, though I do enjoy singing together and that is basically what this experience is about.
Feel uplifted by songs
As the light fades and the cold seeps in, we'll be singing to keep our spirits strong, to lift our hearts, to smile more, make mistakes, forget the words, maybe create new words and come together. Each singing forager experience will introduce 6-8 songs about the seasonal plants available in the area we'll be walking through. The autumn experience will also culminate around a warming fire; a perfect and traditional way of sharing songs.
How these songs came about
Sometimes when I'm in nature I sing. It just happens. Other times I concentrate on the plants and inquire into their qualities; picking them with care, questions and interest. Over the years I have got to know a wide (and wild) range of plants through their colour, shape, texture, smell and taste. I have read about them, picked them and watched them through the seasons and different landscapes. I have carried them to my kitchen and explored through freezing, chopping, cooking and infusing,  - this hands on part of my research is my favourite.
Initially I started a collaboration with singer songwriter Kelsey Michael, and was inspired to write songs about the plants I knew. Creating songs about plants seemed to make sense; after all, songs were one of the ways we shared knowledge, anecdotes and cultural traditions in the past. Somehow the sloes song has an old, melodic feel to it, yet I've only just created it in 2019! Here's to bringing together old and new traditions and celebrating plants through songs.
Finally, having already credited Hazel for her input, it's worth mentioning that we were both attending a song writing course with Stephen Taberner where we met and created this tune. Inspired by Stephen, each other and the natural environment of Cae Mabon in North Wales where we all met - I offer you the Sloes Song.
Follow #singingforager to hear or find out more.
A dark, rich, and wonderfully fruity treacle tart. Hearty for the colder months with a beautifully crumbly, oatmeal pastry. I love this one as an afternoon snack or as a warm, filling dessert served with cream.
This recipe was inspired by Swedish and German friends of mine making sloe syrup. I tried it myself, tweaking the recipe with dark muscovado sugar and WOW - it reminded me of treacle tart! 
And so the experimenting began. I'm really pleased with the results of this tart. I've made it many times and this is my winning combination.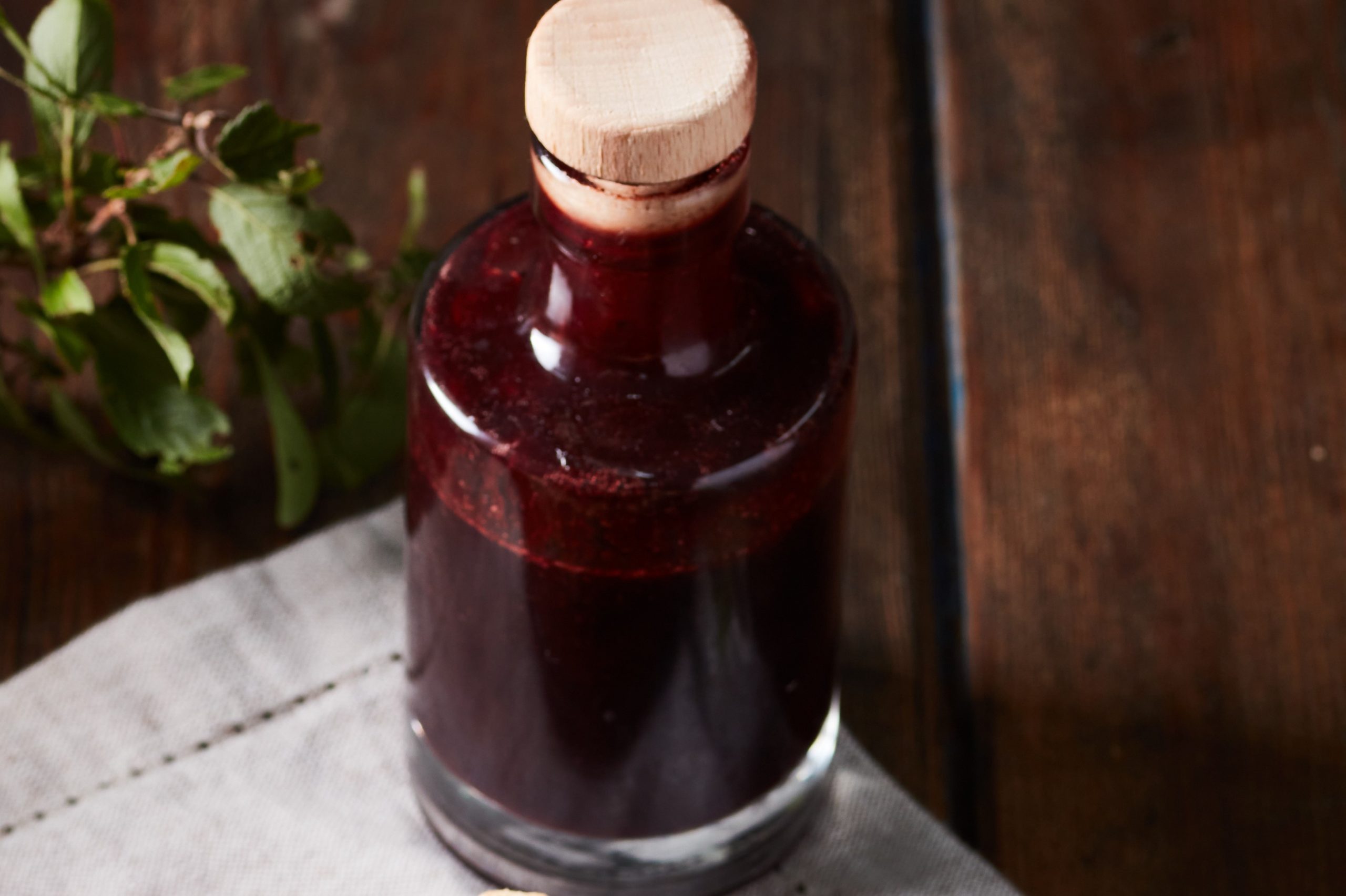 Traditionally, treacle tart is made with golden syrup (refined sugar), so I thought I'd try something different. With a bottle of freshly made sloe syrup, I got started, combining oats, fresh bread crumbs (from lovely local bread) and the sloe syrup.
The result was delicious, like a fruity version of a syrup tart, though more wholesome. Just as satisfying, and perfect for afternoon cake-hour, and very fitting for more substantial wintery desserts. Here's the recipe, though you'll first have to make the sloe syrup.
Sloe Treacle Tart recipe
A dark, rich, and wonderfully fruity treacle tart. Hearty for the colder months with a beautifully crumbly, oatmeal pastry. I love this one as an afternoon snack.
Serves 8 - 10
Ingredients
90 g plain flour                      
90 g wholemeal flour
50 g oatmeal                          
125 g butter               
2-3 tbsp ice-cold water
75 g fresh breadcrumbs (fresh bread, grated or food processed)      
75 g oats                                
400 ml sloe syrup, plus 2 tbsp 
2 free-range eggs
Method:
In a large bowl mix the flours, sugar and oatmeal, and cut the butter into cubes before tossing into the bowl. Rub the flours, oatmeal and butter together using your fingertips or use a food processor, until thoroughly combined and it resembles fine breadcrumbs. Add a little of the water and form into a ball of dough, adding a little more if needed. Wrap in cling film or place in a bowl tightly covered with waxed food wrap and place in the fridge for 30 minutes.
Meanwhile, preheat the oven to 180°C/fan 160°C and grease a 23 cm flan tin. Take the dough out of the fridge and roll out on a lightly floured surface, large enough to fill the tin and line the sides. Mine often falls apart at this stage, don't worry, just press it back together. Carefully lift the unbaked pastry in the tin, gently pressing into the corners and slicing off any excess pastry. Pop back in the fridge to firm up for 10 minutes or more, then line with baking beans, or equivalent and place straight in a hot oven for 15 minutes.
While the pastry is baking, in a small saucepan reheat the syrup to a little warmer than blood temperature and stir in the oats and breadcrumbs. After 15 minutes remove the tin from the oven and reduce the heat to 150°C/fan 130°C. Whisk the eggs and pour into the heated syrup mix, stirring until combined well. Remove the paper and baking beans and pour the filling into the pastry base. Bake for 35 minutes or until set. Take out the oven and spoon over the 2 tablespoons of sloe syrup for a sticking top and leave to cool on a cooling rack. Serve warm or cold, lasts well in the fridge for up to a week.
Sloes are one of the fruits I teach about on my autumn foraging courses. For my best wild food recipes, why not check out my membership options and travel with me through the seasons.
Everyone has there own traditions for Christmas Day. For me, I'm satisfied  if I'm in good company, have a dip in the sea & there's a healthy amount of indulgence.
Down here in Cornwall I've plenty of people to share these common themes with; least of all bracing the elements & stripping off on the beach for that ceremonial plunge - nothing like it for feeling alive & building up an appetite! So on the morn of the 25th, Sennen beach (just a mile from Lands End) was pretty packed with rosy faces & cold toes as we raced towards those rolling waves to start the day splashing about, all with good company, of course.
The rest of the essentials for the day already prepared, there was little left to do except dry off, drink hot tea & eat. As a lover of good food, I enjoy the simplicity of a good roast with lots of colourful veg to accompany it. I could tell you a good story of a wild meal, but in all honesty, for this day I'm on holiday, want to think as little as possible about food & just allow it to happen.
However, I had put my creativity together in the form of gifts & brought out some wild ingredients to invent new chocolate recipes. For weeks I'd been thinking about combinations that would excite & please. Who in my family likes richness, who needs to watch there blood sugar levels & who prefers a savoury twist. Of course, its impossible to please everyone, though the fun for me is in the creating & the making.
I created 8 recipes in all, some wild, some not, some rich & dark (I'm a Green & Black's fan myself) & some with raw cacao & agave syrup (far richer in minerals & with less of a caffeine hit - though still chocolate!). Cinnamon, fruit, Cornish sea salt, nuts & vanilla all featured & for the wild ones; laced with sloe vodka of course, & a white chocolate with dried blackberries in (good for children if you want to reduce the risk of too much hyperactivity).
The verdict? Well the large box of chocolates is being taken to family tomorrow & I'll see which ones disappear first & let you know! Its a time a year for many things & for me, there's definitely a place for good, indulgent chocolate, especially handmade. Wishing you all a joyous festive season & here's a couple of recipes to be going on with.  x
White Chocolate with dehydrated wild blackberries - goes like raisins, though with more seeds/texture!
Last year's sloes had been soaking in vodka for 12 months, de-stone & chop them, add a couple of tablespoons of the sloe vodka & stir into the melted chocolate. And one image of the final box of chocs! Most of them I've tasted, of course, so I'm quite confident about the results!