Apricot and Elderflower Sweet Bread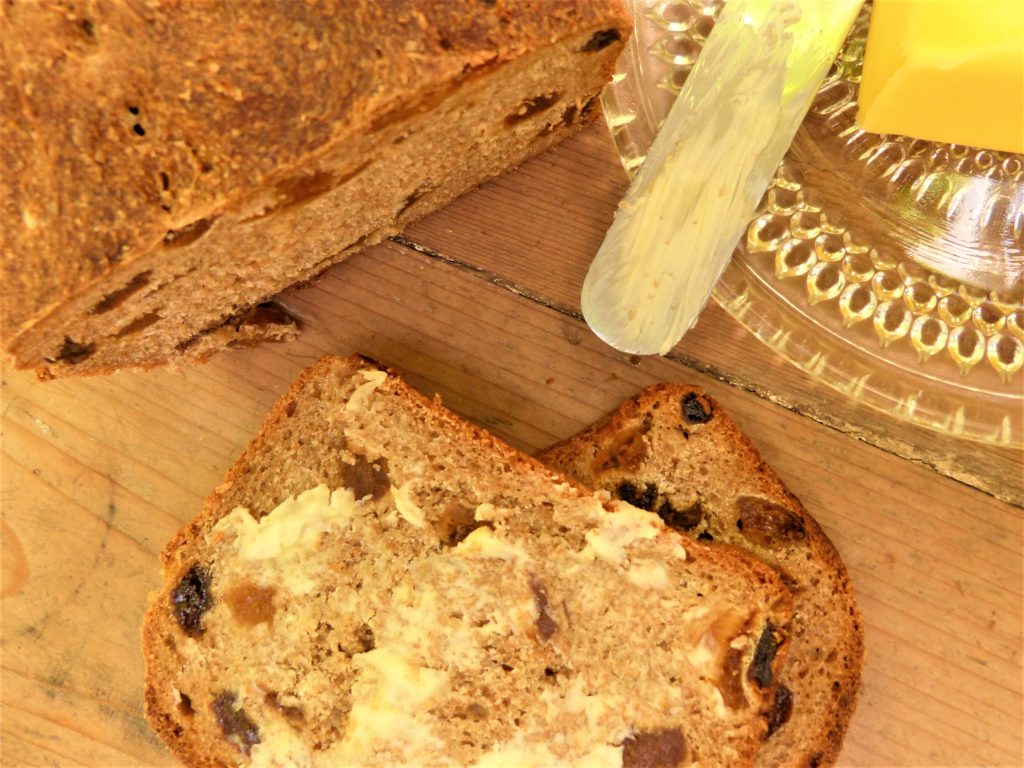 Got too much elderflower cordial and don't know what to do with it all? Sick of drinking elderflower cordial and making it into cocktails? This recipe for Apricot and Elderflower sweet bread was created out of just one of those moments.
Not wanting to make it too sweet I used a wholemeal brown flour and the result is reminiscent of malt loaf, or some say walnut and date bread, but a little more wholesome and wild!
I've shared this bread (made it into sandwiches with my pear and elderflower jam) for wild food foraging course participants and bespoke foraging experiences and it has gone down a treat. So here's the recipe.
Elderflower and Apricot Sweet Bread recipe
I love the tangy, depth of black, un-sulphured apricots and this recipe transforms them into dark, sticky treats in this fruit bread. Great served with butter and an unusual way to enjoy elderflower cordial.
Makes one loaf
Ingredients
500 g wholemeal flour
125 g un-sulphured apricots, chopped
1 tsp quick yeast
½ teaspoon of salt
300 ml warm water
100 ml elderflower cordial
1 tbsp olive oil Pre-heat the oven to 400°F/200°C/fan 180°C. Add the flour, salt and quick yeast into a large mixing bowl and stir. Add in the apricots and raisins, and slowly add the warm water and elderflower cordial to the flour mix, adding the oil in too. Knead for 10 minutes or until smooth and elastic, cover with a clean cloth and leave for an hour, or until the dough has almost doubled in size.
Once the dough has risen, grease a baking tray or loaf tin; punch the dough back so it flattens and place in an oiled bread tin or tray. Allow to rise again until almost twice the size, before baking in the oven for 35 to 40 minutes or until dark brown on top, and hollow sounding when tapped. Tip out onto a cooling rack and allow to cool.