When NOT to Eat Stinging Nettles
You may know, that I rate Stinging Nettles (Urtica dioica) highly. I believe they are one of our most nutritious greens in the UK alongside the goosefoot family which includes Fat Hen (Chenopodium album), Good King Henry (Chenopodium bonus-henricus) and Oraches (Atriplex patula and Atriplex prostrata).
Stinging Nettles are common and easy to identify, so what's not to like?!
I have other blogs that include recipes using nettles, and further nettle recipes in my wild food foraging book so here I wanted to focus on something different - when not to pick and eat them. They are not like shell-fish (only eat when there's an 'r' in the month), though there are some general guidelines that will help you pick and eat the best, edible nettles.
Here's just 4 times it is good not to pick nettles for food.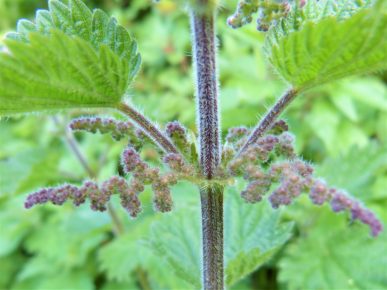 1. Don't pick Stinging Nettles when in Flower
The flowers on Stinging Nettles are like catkins; little tendrils of flowers dropping down from the stems, they tend to be green or yellowy-green in colour, so not always obvious to spot. This signifies a change in this nutritious plant, a change that is of benefit to butterflies and moths, though not to humans. At this stage it is best to quote John Wright (from his Hedgerow book) as he says it so well and thoroughly;
'At the first sign of flowers you must stop picking. The plant will now start producing cystoliths - microscopic rods of calium carbonate - which can be absorbed by the body where they will mechanically interfere with kidney function.'
Well said John. So we' ve been told.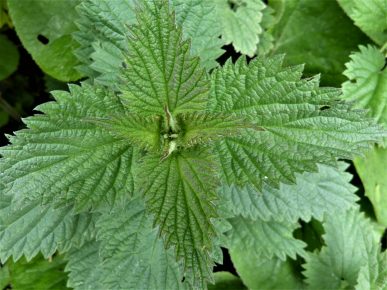 2. Avoid polluted sites
This should be common sense. Nettle have long roots to draw up nutriton and normally thrive in healthy and nitrogen rich soil, though do a little research and be sure you're picking from areas as free from pollutants as possible. Of course pollutatants can also be air-borne, so picking away from busy roadsides is recommended too.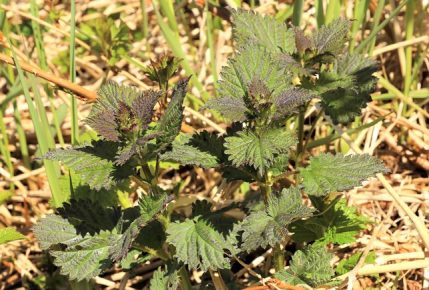 3. Avoid when leave are tinged with purple
Sometimes the leaves of stinging nettles are tinged purple. This need not be a problem, nor a reason to avoid that particular patch, though it tends to signify that the plant is tired or stressed in some way, which can make the leaves a little bitter. Something to consider.
4. When you don't have gloves or have lots of exposed skin
We've all done it, or know someone who's been badly stung by nettles. Many of us are also tempted to pick delicious looking nettle leaves, even though our gloves are miles away in a forgotten cupboard. Thick sleeves can be used as a substitute for gloves (wearing over your hands), though know that nettles also have a habit of finding bare skin and innocently brushing themselves against you. A nettle sting doesn't have to be problem; the sting brings blood to the skin's surface, thus stimulating blood flow. Though too many stings are sometimes too much to bare. Consider waiting; the nettles continue strong, and return every year.
I'd love to show and teach you more about Stinging Nettles, including recipe ideas, find out more on my Wild Food Foraging Courses.