Take it To the Edge - Seaweeding for Adventurers
"One way to get the most out of life is to look upon it as an adventure."
William Feather
Life's an adventure isn't it?!
And adventures can come in all shapes and sizes, from trying a new food to exploring a new place, to starting a family, a new relationship or a new career... Some like their adventures small, some big. Most of us are somewhere in the middle, I think.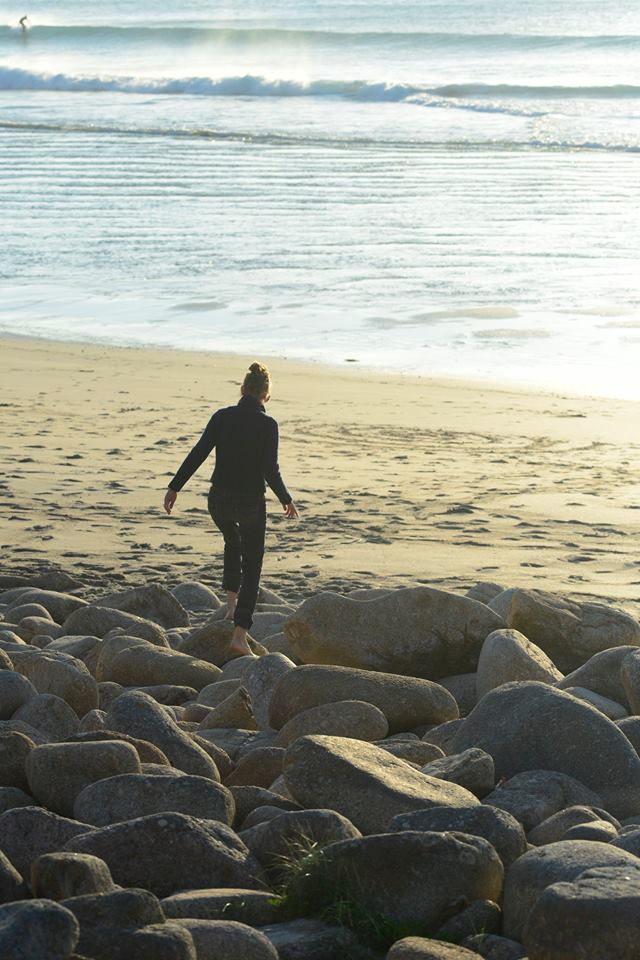 For me, I've always loved to go to the edge, the edge of the cliff, the edge of the dance move, the edge of the water, the edge of what is comfortable and safe. As a very physical child some of those explorations ended in pain (the edge of the wall was not a happy ending), though most actually gave me a sense of exhilaration, or excitement and a dream of something more.
As I've grown older my aspirations have shifted from wanting to be a stunt woman (true), to learning how to take healthy risks, how to look after myself (and others) and how to weigh up whether I have the skills, strength and courage to go for something. Sometimes I do not, and admitting this also feels brave sometimes.
Learning about seaweeds has been an adventure for me, opening me to a whole new world to explore and one that gives me a smile of satisfaction at the end of the day. I also found the further I explored, and the more edges I went to, the jewels that I found were richer, more colourful and rewarding.
"…adventures don't come calling like unexpected cousins calling from out of town. You have to go looking for them."
Source unknown
I've played it safe till now, leading courses where seaweeds are accessible and easy to get to. You see, I want everyone to be able to learn about seaweeds. However, I also want to share some of these adventures and to really take you to the edges where you can experience a whole other level of seaweeding, and one I rarely get to share with others.
Seaweeds like Alaria Esculenta (Dabberlocks) and Sugar Kelp (Saccharina latissima), which like to be in deeper water and have more space. These feel like a special find, and the wonder of reaching these places akin to discovering a hidden beach and having it all to yourself.
If you have the desire to adventure further, to join me across the rocks, to the edge, this is what you may find, and so much more that neither you nor I can put words to, yet, or perhaps ever. Maybe it will come from an inner smile, and a sense of exhileration and satisfaction at the end of your day.
"The tragedy of life is not that it ends so soon, but that we wait so long to begin it."
W. M. Lewis
Rachel Lambert leads seaweed foraging courses, please read the details for every course (or ask) to find out how challenging the venue is, I am also available for private forays, where I tailor an adventurous seaweeding experience just for you (tide and weather allowing) - for those who feel steady on their feet and want to climb, slide and step further out to explore the world of seaweeds. Courses are always timed with the tide and are only run when the conditions are safe, no unnecessary or ridiculous risks are taken, and safety and learning about the seaweeds and the sea is always paramount.