Gathering rosehips to make your own rosehip syrup is a great way to provide a vitamin C rich drink for you and your family. You can also use dried, bought, or frozen rosehips for this recipe.
This recipe is based on a traditional rosehip drink, and was inspired by the method shared in Roger Philip's Wild Food book.
When to pick rosehips?
Rosehips are usually picked after the first frost, when their skins are softened and the flesh sweetened. They tend to be ready from September to November when the fruits have turned from orange to red. Once the colour is ripe you can also pick and freeze the fruits.
Which rosehips are edible?
All rosehips (the fruits of the rose) are edible, but not all are tasty. I find the best rosehips to make syrup from are Dog Rose, also known as Wild Rose (Rosa canina).
Why are rosehips good for you?
Rosehips have high amounts of vitamin C - about 4x as much as blackcurrants and 20x as much as oranges - and they are local, seasonal food! Rosehips also contain good amounts of vitamin E, A and K.
Can animals eat rosehips?
My dog forages for rosehips as food, but the tiny hairs inside the fruit aren't good for human or animal digestive systems. That's why rosehip syrup is normally strained to separate the hairs and the hair coated seeds.
Rosehip Syrup Recipe
A subtly flavoured syrup which is brilliant for staving off colds. Dilute as a drink, drizzle over pancakes, apple crumble or ice cream or use in cocktails.
This recipe for rosehip syrup avoids boiling the fruits so as not to loose too much vitamin C. In fact, you'll only loose about 15% vitamin C and most of that is lost between mashing the fruits and plunging them into boiling water. So speed is a vitamin asset.
Makes 750 ml
Ingredients
300 g rosehips, stalks removed
1 litre water
300 g golden caster sugar
Using a small to medium saucepan, bring 500ml of water to the boil. Briefly mash the fruits and immediately plunge into the boiling water. Bring the water back to the boil, turn off the heat and leave the fruits to infuse for 15 minutes. Put both the rosehips and liquid into a jelly bag and allow the juice to drip through into a bowl. Using the same saucepan, bring the remaining 500ml of water to the boil, add the rosehip pulp, turn off the heat, cover and allow to infuse for a further 10 minutes. Strain through the jelly bag and allow all the liquid to drip through.
Wash out the saucepan and fill with the strained rosehip water. Bring to the boil and simmer for 20 minutes, or until the liquid has reduced by one third. Stir in the sugar, allow to dissolve, then simmer for 5 minutes before pouring into hot, sterilised bottles.
If you like this recipe, you may want to see my other rosehip recipes and notes. Rosehips are also one of the fruits I teach on my foraging courses between late summer and winter.
The wonderful tart flavour of Sea Buckthorn berries, also known as Sea berries (Hippophae, Hippophae rhamnoides) lend themselves perfectly to making a rich, creamy curd. Think lemon curd but with more richness and depth of flavour - you'll just have to try this one!
First, you'll need to extract the juice from the berries (I show you how below), then make the curd. This is delicious lathered onto toast, but I also love this baked in mini cup cakes.
How to juice sea buckthorn berries
The berries of sea buckthorn contain quite a large seed, so I choose to press them manually through a sieve or gently squeeze them through a jelly bag then discard the seeds and pulp. You could use a juicer if you wish.
You'll be left with a very tart juice that you can dilute for drinks or cocktails, or use in this delicious sea buckthorn curd. Every 150 grams of berries makes about 90 ml of juice.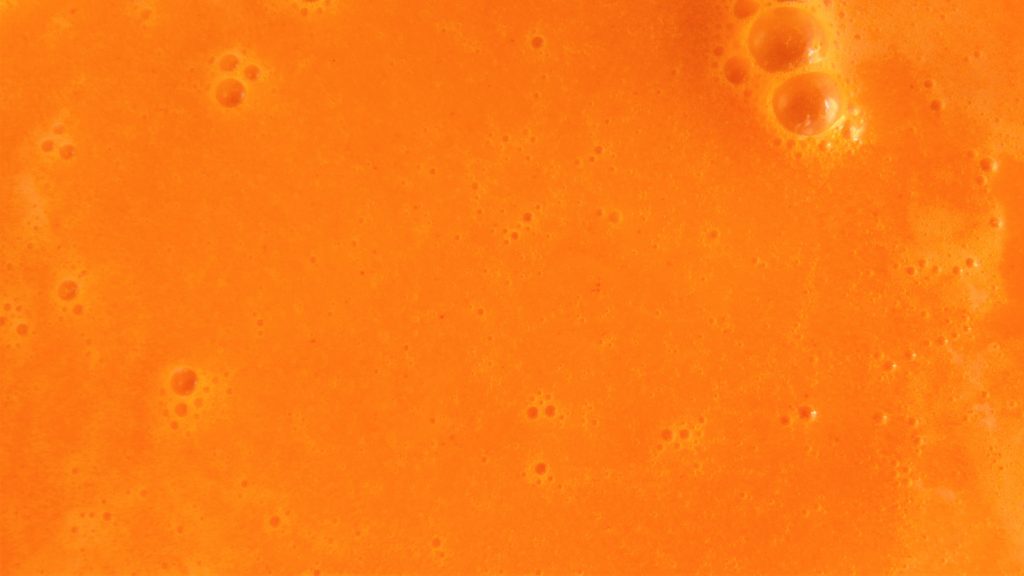 How to make sea buckthorn curd
Sea Buckthorn Curd Recipe
As a child, I remember the alchemy of making lemon curd and its decadent, irresistible texture. This rich, spreadable curd is just as indulgent, if not more so, with its intense flavour of sea buckthorn berries. Spread on toast or use in desserts such as cup cakes with sea buckthorn curd (see below).
Makes 450g jar
Ingredients
90 ml (6 tbsp) sea buckthorn juice
2 large eggs
1 egg yolk
125 g unrefined sugar
65 g butter, cut into 1 cm cubes
Put the juice, sugar and butter into a heatproof bowl and sit the bowl over a small pan of gently simmering water. Make sure the bowl is suspended over and not sitting in the water. Stir occasionally until all of the butter has melted.
In a separate bowl, lightly whisk the eggs and egg yolk and stir them into the butter and sugar mixture, continue to whisk until all the ingredients are well combined. Allow to cook for a further 10-15 minutes, stirring intermittently until the mixture is thick and creamy and coats the back of a spoon. Remove from the heat and leave to cool before spooning into sterilised jars and seal.
Keep in the fridge for up to a week, or tightly cover and freeze till needed, you'll be able to spoon it out straight from the freezer. This is perfect for the curd filled cup cakes below.
Cup Cakes with Sea Buckthorn Curd Filling
Light and fruity cup cakes that conjure up images of orange groves and fully sunned fruit. Just the thing to enjoy sitting outside while there's still some warmth in the sun.
Makes 12
Ingredients
115 g unsalted butter, room temperature
100 g unrefined sugar
2 medium free-range eggs
150 g self-raising flour (125g plain, 25g wholemeal)
½ tsp orange water
4 tbsp sea buckthorn curd
Preheat the oven to 180°C and line a 12-hole cupcake tin with paper cases. Cream the butter and sugar together until light and fluffy, then add the orange water, the eggs, little by little and 1 tablespoon flour. Whisk until thoroughly combined, before adding the remaining flour and beat together well.
Spoon half the mixture into the cases and add a teaspoon of curd on top of each, followed by the remaining mixture. Bake for 20 minutes, until risen, remove from the oven and leave to cool for a couple of minutes before transferring to a wire rack until cold.
630 miles of coast line.
That's 630 miles of pathways, steps, beaches, cliffs, pebbles, sand, shingle or boulders.
630 miles of potential coastal plants, as well hedgerows, fields, even woodland growth.
That's 630 miles of varied and possible foraging ground.
I'm a forager, a walker, a stalker of plants and a lover of sea views and varied landscapes. I live in Cornwall, and like many Cornish (or settlers here) I'm content holidaying here too.
Taking a chunk of time out to walk part of the Cornish coastal path is something I've wanted to do for a while. Embarrassingly, I've never done this (for more than 1 day at a time) in Cornwall. Though I have done several walking trips in the Himalayas, Scotland and Austria - up to 3 weeks at a time, just walking.
So this summer, this was it: 8 days, 80 miles, various companions and a new pair of walking sandals. Traveling light, I had pockets and bags to forage with and left the cumbersome, though beautiful and often useful, basket behind.
Coastal foraging is rich pickings - there is a good reason that many communities originally settled on the coast line or nearby, and this wasn't just for the fishing, or the view.
Fish and seafood are wonderful sources of nutrition, particularly protein and good oils, yet the plants and seaweeds that grow in these areas are equally of value. Actually, I wouldn't choose one over the other, though together the combination is sublime, as well as nutritionally balanced.
Starting from St Ives and finishing in Padstow, I was fascinated by how much the foraging available would vary on this stretch of coast path. Whether I'd be seeing much variety, or just seeing the same plants again and again.
There are over one hundred plants and seaweeds that I, and you too, could be foraging, easily and regularly while walking the South West Coast Path. I know if I'd have walked further, perhaps the whole of the coast - from Minehead to Poole - then I would have experienced a greater diversity of edibles and landscapes that they thrive in. However, as much as I am an explorer, I am a home girl too, and being able to look back along that coast path, and see the distance that I had traveled by foot, felt -for now- far enough away from home.
If you've ever done long distance walking, or indeed walked the South West Coast Path, you will probably know these two things;
You can burn quite a lot of energy walking, especially when it's up and down, rocky and challenging, and especially if you're carrying a ruck sack too.
Despite the considerable improvement in food choice in Cornwall, i.e. good quality, local ingredients, simply cooked. In some areas of the coast path, it's trickier to access much more than fish and chips and sandwiches.
Perhaps I'm just justifying my food and calorie choices for this journey! However, snacking on forageables definitely broke up my walking and monotony of meals. While camping, I was able to add wild greens to dishes, introduce walking companions to wild tastes and enjoy the beauty of the coast through my taste buds as well as my feet and eyes.
If you know much about sailing and the fate of many sailors one hundred years or more ago. You'll know that scurvy - a condition caused by vitamin C deficiency was an unpleasant, unsightly and far too common disease. Many of the plants I was picking were rich in vitamin C, and used by sailors in the past for this very reason.
Rock Samphire, Scurvy Grass, Sorrel, Ox-Eye Daisy, Sea Spinach - are all good vitamin C sources. No oranges or lemons did I carry in my rucksack, my nutrition was hedgerow and coast path sourced, well, ok, with the occasional Cornish apple juice to quench my thirst too.
To find out more about walking the South West Coast Path, go to; http://www.southwestcoastpath.com/
Baggage transfer can lighten your daily load and this company is hugely friendly and helpful, see; http://www.luggagetransfers.co.uk/south-west.html
If you would like to have a 1/2 day foraging guide, during your walking (please note I average 1 mile an hour for this), please do contact me