This is actually a really simple cheesecake recipe, and contains no eggs or cream, just full-fat mascarpone cheese. Combining my beloved stem ginger with the tart richness of swirled sea buckthorn syrup, this dessert has been discussed over dinner many a time.
Is it a frozen cheesecake, an ice cream or a sorbet on a cheesecake base? Sensibly, my friends decided it didn't matter as it tastes so good and is a glorious way to end a meal.
I'm a bit coy to say, but this is my favourite of all the sea buckthorn recipes I've created. I hope you enjoy it too!
Frozen Sea Buckthorn and Ginger Cheesecake
Tart sea buckthorn berry syrup, combined with sweet, fiery ginger in a smooth, creamy filling and a crunchy base. I dare you to leave the rest in the freezer and not eat it all too quickly!
Serves 10-12
Ingredients
550 g mascarpone cheese
135 ml (9 tbsp) sea buckthorn juice
220 g unrefined caster sugar
50 g unrefined icing sugar
50 g stem ginger, finely chopped
For the biscuit base
125 g sweet wholemeal biscuits
½ tsp ground ginger
50 g butter
In a small saucepan, measure out 60 millilitres (4 tablespoons) of sea buckthorn juice and 60g of unrefined caster sugar. Bring to the boil, stirring to help dissolve the sugar, and simmer over a low heat for 30 minutes until the liquid is thick and syrupy. Put aside to cool.
To make the biscuit base, crush the wholemeal biscuits to small fragments, though not to dust. In a second small saucepan, melt the butter over a low heat, and use a little to grease the bottom of a 20cm springform cake tin before covering the base with greaseproof paper. Add the crushed biscuits and powdered ginger into the melted butter stirring until well combined. Pour the mixture into the bottom of the cake tin, and press down, from the centre outwards until firm and even, refrigerate while making the filling.
For the filling, mix the mascarpone cheese, the remaining sugar and sea buckthorn juice, the icing sugar and stemmed ginger until well combined, though not over-mixed. Spoon the filling on top of the biscuit base, finally pour over the cooled sea buckthorn syrup and swirl into the mix.
Carefully place in the freezer, for at least 6 hours. When ready to serve, run a hot cloth round the outside of the tin and ease out the cheesecake, slice and serve immediately. Return the rest of the cheesecake to the freezer straight away, even if you think people will want seconds, as the cake with start to melt and loose its shape.
Orange fruit and vegetables go together, right?! I was looking to make a moist cake, glazed with sea buckthorn juice or syrup and my mum recommended this wholemeal carrot cake recipe. I've tweaked it to make it wild and even more delicious, and I love the result!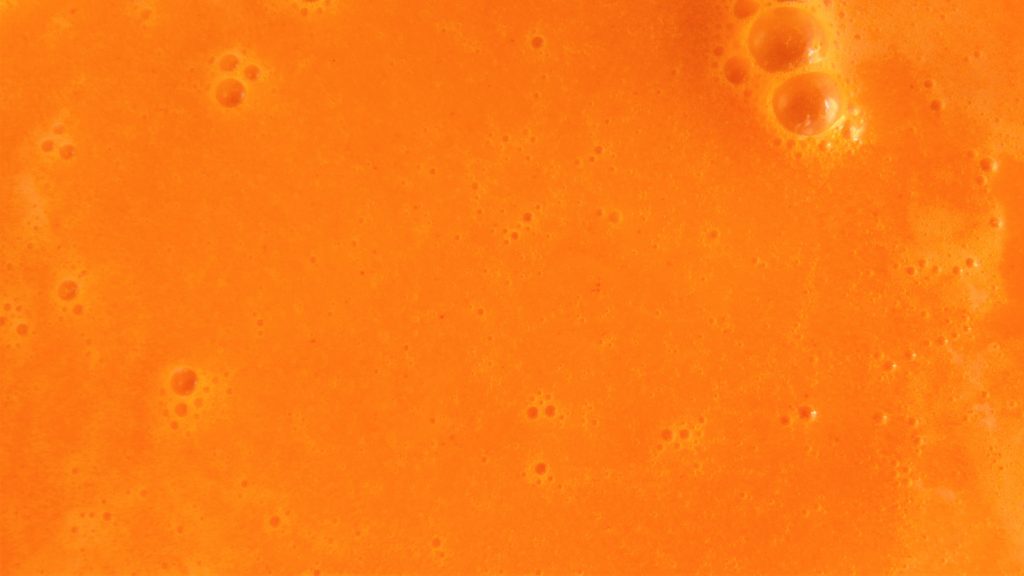 Read all about the goodness of sea buckthorn berries, where, how and when to find them in my blog; foraging for sea buckthorn berries.
More sea buckthorn recipes
If you prefer something richer, why not try my sea buckthorn curd recipe, and for something colder and totally divine, my sea buckthorn and ginger frozen cheesecake.
Sea Buckthorn and Carrot Cake Recipe
A moist cake with the wonderful addition of fruity sea buckthorn flavours, unashamedly based on Delia's moist, low-fat carrot cake. Timed perfectly with the abundant harvest of carrots in this season, and made wild with this juicy addition.
Serves 9
Ingredients
75ml sea buckthorn juice (5 tbsp)
215g dark brown sugar
2 large eggs
125ml sunflower oil
200g wholemeal self-raising flour
1 ½ tsp bicarbonate of soda
4 tsp mixed spice
200g coarsely grated carrots
175g raisins
In a small bowl, blend together 40g of dark brown sugar and sea buckthorn juice, stirring until the sugar dissolves and put aside.
Prepare a 20cm square tin, or equivalent by lining with parchment paper and pre-heat the oven to 170°C. In a large bowl, whisk together the eggs and oil for a minute, then add the remaining 175g of dark sugar till smooth and lighter. Sieve in the flour, bicarbonate of soda and spices and mix together before folding in the raisins and carrots. Pour the mixture into the prepared tin and bake for 35-40 minutes or until cooked through and springs back when touched in the centre.
Remove from the oven and, using a skewer, pierce the cake all over and immediately spoon over the sweetened juice mixture, giving as even spread as possible. Leave aside to cool. Keeps well, though the level of moisture means it crumbles delightfully when slicing.
I teach foraging courses along the Cornish coast throughout the year, including areas where sea buckthorn and other wild super foods grow.
If you enjoy sweet treats, you may also like to browse my sweet wilds collection of recipes. Enjoy!
Sea Buckthorn berries, or Sea Berries Hippophae, Hippophae rhamnoides (Elaegnaceae)
There's nothing like foraging for your own wild berries, especially when it's combined with a walk along the coast, plus they're a nutrient rich super fruit! Even the colour of sea buckthorn berries are a vibrant pick-me-up.
Where do sea buckthorn berries grow?
Here in Western Europe you can find them along the coast and on sand dunes. They also grow all along the Atlantic coasts of Europe, Central Europe and North Europe and are present and native in Asia, China, Mongolia, Siberia and Russia.
They've been introduced in Canada (Quebec, Alberta and Saskatchewan), and exist as experimental crops planted in Arizona and Neveda. I know of several farms in the UK growing cultivated varieties, some of which are from wild seeds.
When to harvest sea buckthorn berries?
Sea buckthorn berries are ready to harvest and pick from late summer to autumn and in some areas they can still be picked through winter and after the first frost.
Harvesting times do depend on the variety, but think of spring as the pollinating season and the berries coming later in the year.
Why are sea buckthorn berries good for you?
These small, bright orange sea buckthorn berries are so good for you! They mobilise high levels of vitamin C - about 12 times more than oranges and have more beta-carotene than carrots. They have a fantastic range of vitamins including A for teeth and bones, B1, B2, B6 and B12, vitamin E for red blood cells, K for blood clotting and to stop bleeding, numerous minerals and omega 3, 6, 7 and 9 oils for healthy skin.
Traditionally sea buckthorn berries, leaves and seeds have been used to prevent aging, treat skin problems and promote healthy hearts.
Sea buckthorn berries also contain antioxidants that help protect the body and strengthen the immune system as well as fibre to support healthy gut bacteria.
How to identify sea buckthorn
Sea buckthorn can grow up to 10 metres tall and can form as a dense shrubby, thickets that are hard to penetrate. Thorny, with long, untoothed silvery-green leaves, the orange berries nestle close the stem, but only on the female plants. Sea buckthorn flowers in spring with tiny, greenish male and female flowers.
What is the flavour of sea buckthorn berries?
Tangy, tart, sour, with a hint of bitterness at the end. I find it far more flavoursome than lemons and more versatile and giving in recipes. See my recipes for sea buckthorn curd cup cakes.
How to harvest sea buckthorn berries?
These gems of tangy flavour don't give them selves up easily. Nestled tightly to thorny branches and ready to burst forth, quite literally, from their tree. They demand respect and careful picking.
There's an art to capturing the juice of Sea buckthorn berries, and you basically have two choices.
Full of juice and a small black pip, if you pick them too late you'll only be left with orange stains and empty, juicy fingers. If you catch them early enough, you can twist the berries off the branches, collecting them in a container that will hold any seeping juice.
The second option is to use secateurs (pruning scissors) and snip off abundant berry branches and freeze them. Once frozen, it is a lot easier to remove the berries from the branches, though care still needs to be taken around the thorns.
How to use sea buckthorn berries?
You an use the juice diluted with water, in cocktails or numerous recipes. Some of my favourite culinary creations with sea buckthorn berries are;
Sea buckthorn thick, syrupy, syrup
References
The forager handbook and wild flowers of the british isles.
The wonderful tart flavour of Sea Buckthorn berries, also known as Sea berries (Hippophae, Hippophae rhamnoides) lend themselves perfectly to making a rich, creamy curd. Think lemon curd but with more richness and depth of flavour - you'll just have to try this one!
First, you'll need to extract the juice from the berries (I show you how below), then make the curd. This is delicious lathered onto toast, but I also love this baked in mini cup cakes.
How to juice sea buckthorn berries
The berries of sea buckthorn contain quite a large seed, so I choose to press them manually through a sieve or gently squeeze them through a jelly bag then discard the seeds and pulp. You could use a juicer if you wish.
You'll be left with a very tart juice that you can dilute for drinks or cocktails, or use in this delicious sea buckthorn curd. Every 150 grams of berries makes about 90 ml of juice.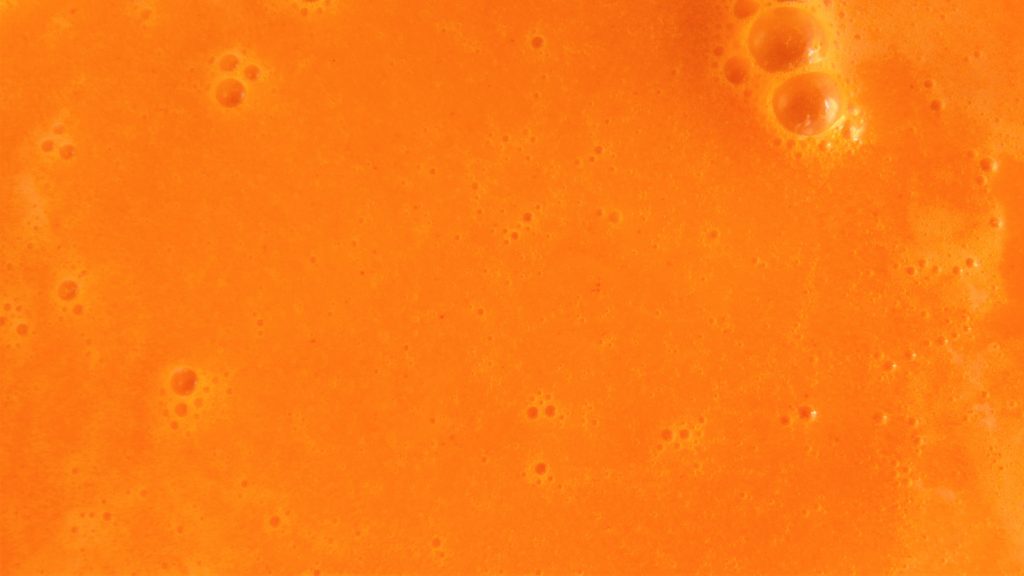 How to make sea buckthorn curd
Sea Buckthorn Curd Recipe
As a child, I remember the alchemy of making lemon curd and its decadent, irresistible texture. This rich, spreadable curd is just as indulgent, if not more so, with its intense flavour of sea buckthorn berries. Spread on toast or use in desserts such as cup cakes with sea buckthorn curd (see below).
Makes 450g jar
Ingredients
90 ml (6 tbsp) sea buckthorn juice
2 large eggs
1 egg yolk
125 g unrefined sugar
65 g butter, cut into 1 cm cubes
Put the juice, sugar and butter into a heatproof bowl and sit the bowl over a small pan of gently simmering water. Make sure the bowl is suspended over and not sitting in the water. Stir occasionally until all of the butter has melted.
In a separate bowl, lightly whisk the eggs and egg yolk and stir them into the butter and sugar mixture, continue to whisk until all the ingredients are well combined. Allow to cook for a further 10-15 minutes, stirring intermittently until the mixture is thick and creamy and coats the back of a spoon. Remove from the heat and leave to cool before spooning into sterilised jars and seal.
Keep in the fridge for up to a week, or tightly cover and freeze till needed, you'll be able to spoon it out straight from the freezer. This is perfect for the curd filled cup cakes below.
Cup Cakes with Sea Buckthorn Curd Filling
Light and fruity cup cakes that conjure up images of orange groves and fully sunned fruit. Just the thing to enjoy sitting outside while there's still some warmth in the sun.
Makes 12
Ingredients
115 g unsalted butter, room temperature
100 g unrefined sugar
2 medium free-range eggs
150 g self-raising flour (125g plain, 25g wholemeal)
½ tsp orange water
4 tbsp sea buckthorn curd
Preheat the oven to 180°C and line a 12-hole cupcake tin with paper cases. Cream the butter and sugar together until light and fluffy, then add the orange water, the eggs, little by little and 1 tablespoon flour. Whisk until thoroughly combined, before adding the remaining flour and beat together well.
Spoon half the mixture into the cases and add a teaspoon of curd on top of each, followed by the remaining mixture. Bake for 20 minutes, until risen, remove from the oven and leave to cool for a couple of minutes before transferring to a wire rack until cold.