Common sorrel (Rumex acetosa) is a wonderful wild food to gather from fields and hedgerows. It has a lemony tang which is great with fish, dairy products and in salad.
Here I describe a little of its characteristics and uses. You can find sorrel in my Wild Food Foraging book, including;
Photos of it in different seasons
Step by step recipes with photos
ID tips
Cautions
Nutritional benefits
Sorrel is one of the plants I cover in my foraging courses, which is a fantastic way to learn about foraging through hands on experience with a professional guide.
According to my Danish friend, this is what green tastes like!
The colour and flavour of this tart is heavenly! Fresh sorrel leaves add a wonderful lemony tang to desserts and savoury dishes. I used Common Sorrel (Rumex acetosa) for this recipe, but you could use cultivated sorrel or a different wild variety that grows abundantly in your area.
Here I share the recipe. Common sorrel is also one of the plants I cover in my book; Wild Food Foraging in Cornwall and the Isles of Scilly and on Spring Foraging Courses.
Wild Sorrel Tart recipe
I remember squatting in a field in West Cornwall and plucking fresh sorrel leaves from amongst the grass. Stuffing them in my pockets, I scurried away to trial another mouth-watering sweet sorrel tart. Here's my winning version. Rich and tangy, it is perfect served on its own.
Serves 12
Ingredients
75 g salted butter
100 g plain flour
50 g wholemeal flour
1 tbsp dark brown sugar
1–2 tbsp water
A little egg white
For the filling
1 whole egg
4 egg yolks
105 g unrefined granulated sugar
200 g sorrel leaves and stems
150 ml double cream
To make the pastry, cube the butter, sieve in the flour and sugar and rub between your fingertips until the mixture is well combined and resembles breadcrumbs. Add one tablespoon water and bind the pastry together, adding a tiny bit more water if needed. Wrap the dough in cling film, or in reusable wax wrap and refrigerate for 30 minutes.
Preheat the oven to 190°C and grease a 23cm flan tin. Roll out the pastry and place in the flan tin, cutting off any overhanging pastry. Prick all over with a fork, place a piece of baking paper on top, fill with baking beans or equivalent and bake for 25 minutes. Remove the paper and beans, brush lightly with enough egg white to seal any holes and gaps and bake for another 5 minutes, or until golden brown. Remove from the oven and reduce the oven temperature to 170°C.
Meanwhile, wash the sorrel leaves and stems and either put them through a juicer, or blend until smooth, then gently squeeze through a jelly bag. There should be about 150ml of juice. If you have less, squeeze the pulp some more to see if you can make up the amount. Next, in a large bowl, whisk together the egg, egg yolks and sugar. Spoon in the cream, followed by the juice, until there is a uniform pale green colour.
Pour or ladle into the pastry base and, very carefully and slowly, place in the oven. Bake for 25–30 minutes, or until the filling is set in the middle. Allow to cool before slicing and serving.
Spring is exciting - a combination of warmth and light gets plants, animals and human-animals going. Sometimes, for me, too going. The term mad march hare feels too close to home for me, as I prance around the hedgerows picking wild greens as if there is no tomorrow, or as if spring won't last forever, which of course it won't. Lets face it, we've often being waiting a while for it to come too.
Many wild greens respond well to being plucked, for example when the tops of nettles are snipped off this stimulates more growth and leaf tops to grow. So below I've chosen 5 common wild foods that arrive every year, a plenty and are happy to be plucked, appreciated and eaten.
Here are my top 5 pick-ables (non-technical term :)) for this spring, I have loads of nuggets of information and recipes to share on each of them, though for now I'll keep it brief.
My Top Five Spring Wild Foods
1. Stinging Nettles Urtica dioica
Never under-estimate a common plant, believe me, nettles are a valuable food and we are lucky to have them. Their nutrition and versatility makes them easy to use (just avoid being stung) and they are (in my humble opinion and according to nutritional facts) better for you than spinach or cabbage.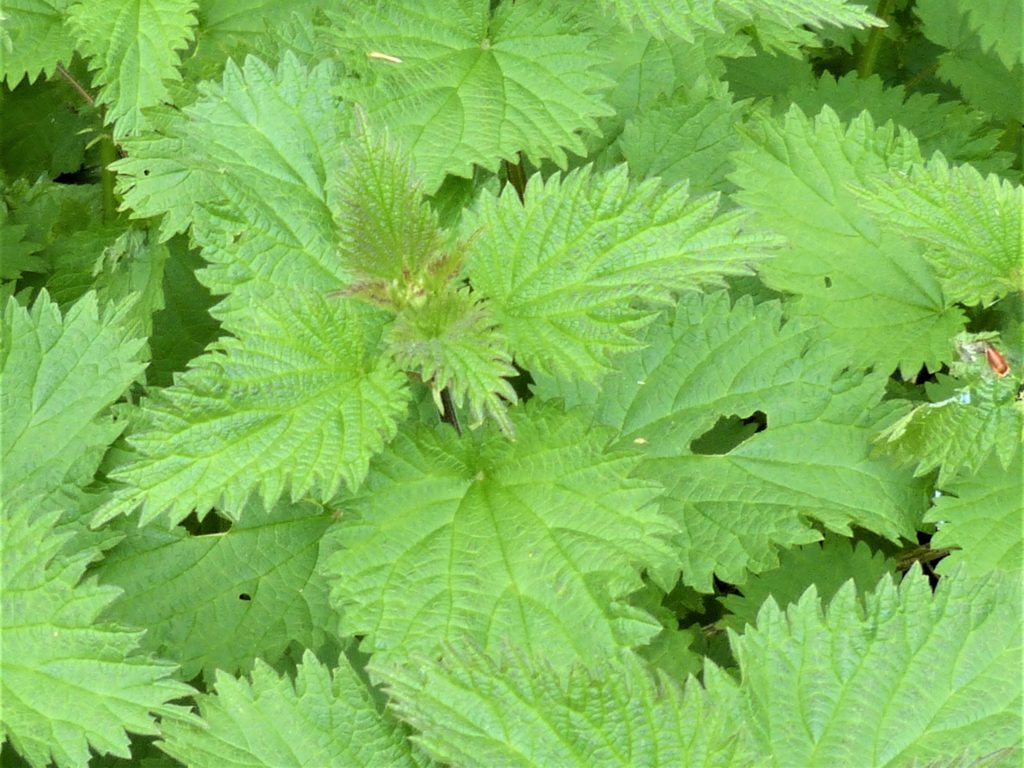 2. Wild Garlic Allium family
The wild onion, garlic and leek family is vast and too large to go into here, though their commonalities include a wonderful garlic taste (and smell), anti bacterial properties and support for the heart. The whole of the plant can be used and it can be used raw or cooked - raw is stronger. It is one of the key edibles of spring.
3. Cleavers/Goosegrass Galium aparine
Cleavers spread. They grow up to 1 metre long and can be collected without a bag (let them stick to you). The leaves are a wonderful spring cleanser and support the urinary and lymphatic system, though best cooked to avoid the not so pleasant hairy texture when raw and use in small amounts. I like to just pluck the tops and sweat them with nettles in butter or oil.
4. Alexanders Smyrnium olusatrum
Writing this from the south coast of Cornwall, Alexanders are definitely on my list. Abundant and often considered an invasive (land managers around Bristol have also practically pleaded with me to pick and eat them too). Nutritious and versatile, if you just know how to use them and pick them early on in spring.
5. Common Sorrel Rumex acetosa
Sorrel sap is tart and lemony and at its best in spring, and once you get your eye in, you'll start to see it everywhere. Delicious added to so many savoury and sweet dishes, though don't eat too much as it contains oxalic acid which isn't good to eat in large amounts. A little is fine though.
So there you have it, my five favourite wild greens, and yes greens are best in spring. Next spring, maybe I'll share a different five, as there's always more to share.
Once you know Common Sorrel (rumex acetosa) it's perfectly normal to start seeing it pop up all over the place; in hedgerows, lawns, fields, grass verges. It really is so common, that you'll be amazed you never spotted it before!
Of course, each plant has its own characteristics, making it unique and easily identifiable, though to me it is as if each plant also develops its own character too. Or perhaps I just start to see each plant as a character. In the early days of foraging I would regularly take walking breaks to help clear my head and gain perspective again - life becomes a lot simpler I find, if I go for a walk. I would mindlessly begin spotting plants as if they were landmarks or a way to orientate myself in the landscape, whether I knew the walk well, or it was completely new to me. Somehow being able recognise plants along the way helped me feel comfortable and at home.
It was a bleak, non-descript kind of February day that I comforted myself by the fresh greenery around me, and feeling particularly inspired, or who knows, maybe the plant spoke to me, these words started to flow. Perhaps it reflects those early days of identifying and getting to know the plants, anyway, I wrote this poem in honour of Common Sorrel.
I met a friend today,
A familiar face in the hedgerow.
Smooth skin, tall and straight,
A tailored jacket and spear shaped hat.
He promised me tangy company, tarty surprises
And melt in the mouth experiences.
Though his delicate demeanour hid a sharp taste, addictive and tantalising.
Oozing witht As, Cs and Iron strength.
I plucked him from his familiar home,
Twirling him between my fingertips.
I watched his tails flutter in the wind, till his jacket became limp and a sour expression covered his face.
One bite and I am hooked on you dear sorrel
Your lemony tang is un-mistakable,
Your taste, instilled in my taste buds
And I will dance to see a sight of you in the hedgerows again.
Sorrel is a great winter, spring & autumn salad leaf, it has a great tarty, lemony taste & traditionally has been used in sorrel soup, in omlettes & even in sweet tarts. There is two things to be wary of with sorrel; firstly identification, secondly not to eat too much of it. I've heard some stories of people mistaking lords & ladies for common sorrel (not a pleasant mistake), & eating too much of it can bind up valuable nutrients in the body - hardly the desired effect! Enjoy in moderation & be sure you're identifying the right plant.