Sea Buckthorn Curd Cup Cakes Recipe
The wonderful tart flavour of Sea Buckthorn berries, also known as Sea berries (Hippophae, Hippophae rhamnoides) lend themselves perfectly to making a rich, creamy curd. Think lemon curd but with more richness and depth of flavour - you'll just have to try this one!
First, you'll need to extract the juice from the berries (I show you how below), then make the curd. This is delicious lathered onto toast, but I also love this baked in mini cup cakes.
How to juice sea buckthorn berries
The berries of sea buckthorn contain quite a large seed, so I choose to press them manually through a sieve or gently squeeze them through a jelly bag then discard the seeds and pulp. You could use a juicer if you wish.
You'll be left with a very tart juice that you can dilute for drinks or cocktails, or use in this delicious sea buckthorn curd. Every 150 grams of berries makes about 90 ml of juice.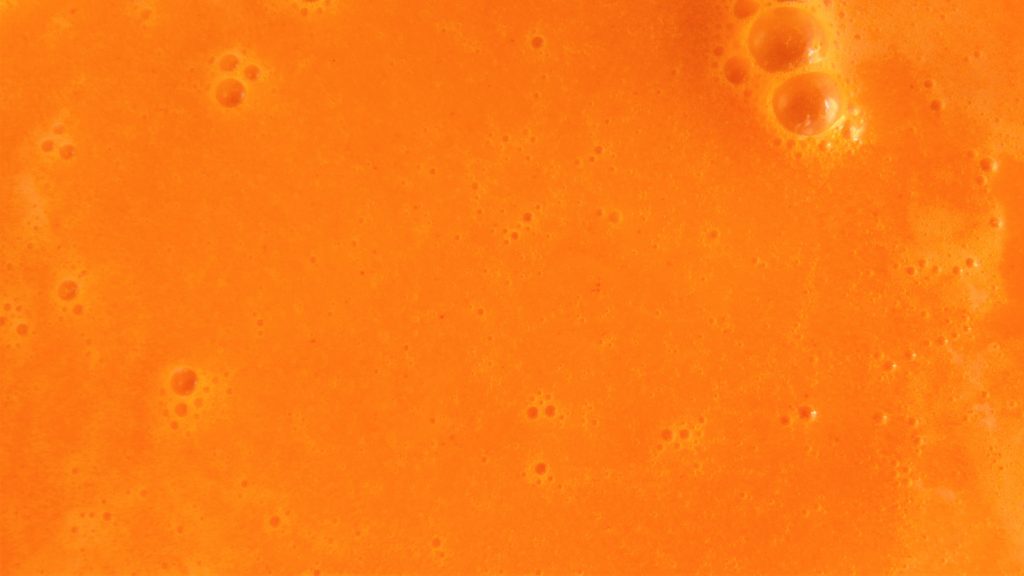 How to make sea buckthorn curd
Sea Buckthorn Curd Recipe
As a child, I remember the alchemy of making lemon curd and its decadent, irresistible texture. This rich, spreadable curd is just as indulgent, if not more so, with its intense flavour of sea buckthorn berries. Spread on toast or use in desserts such as cup cakes with sea buckthorn curd (see below).
Makes 450g jar
Ingredients
90 ml (6 tbsp) sea buckthorn juice
2 large eggs
1 egg yolk
125 g unrefined sugar
65 g butter, cut into 1 cm cubes
Put the juice, sugar and butter into a heatproof bowl and sit the bowl over a small pan of gently simmering water. Make sure the bowl is suspended over and not sitting in the water. Stir occasionally until all of the butter has melted.
In a separate bowl, lightly whisk the eggs and egg yolk and stir them into the butter and sugar mixture, continue to whisk until all the ingredients are well combined. Allow to cook for a further 10-15 minutes, stirring intermittently until the mixture is thick and creamy and coats the back of a spoon. Remove from the heat and leave to cool before spooning into sterilised jars and seal.
Keep in the fridge for up to a week, or tightly cover and freeze till needed, you'll be able to spoon it out straight from the freezer. This is perfect for the curd filled cup cakes below.
Cup Cakes with Sea Buckthorn Curd Filling
Light and fruity cup cakes that conjure up images of orange groves and fully sunned fruit. Just the thing to enjoy sitting outside while there's still some warmth in the sun.
Makes 12
Ingredients
115 g unsalted butter, room temperature
100 g unrefined sugar
2 medium free-range eggs
150 g self-raising flour (125g plain, 25g wholemeal)
½ tsp orange water
4 tbsp sea buckthorn curd
Preheat the oven to 180°C and line a 12-hole cupcake tin with paper cases. Cream the butter and sugar together until light and fluffy, then add the orange water, the eggs, little by little and 1 tablespoon flour. Whisk until thoroughly combined, before adding the remaining flour and beat together well.
Spoon half the mixture into the cases and add a teaspoon of curd on top of each, followed by the remaining mixture. Bake for 20 minutes, until risen, remove from the oven and leave to cool for a couple of minutes before transferring to a wire rack until cold.
Filed under:
AUTUMN, SUMMER, SWEET WILDS
Tags:
Coastal Plants, Elaegnaceae, Hippophae, Hippophae rhamnoides, orange fruits, sea berries, Sea Buckthorn, super fruits, vitamin C, wild berries