Pineapple Weed and Pineapple Jam Recipe
Sticky, fruity and floral, this jam pairs pineapple weed flowers with pineapple fruit to make a highly addictive mixture!
The flavour of pineapple pervades every spoonful, but I swear that it is more from the weed than the fruit. I use tinned pineapple for this recipe and it works brilliantly, though you can use fresh if you have some to hand.
Gorgeous blended with yoghurt or use as a sweet layer in these unique Pineapple Weed Flapjacks, which also happen to be vegan.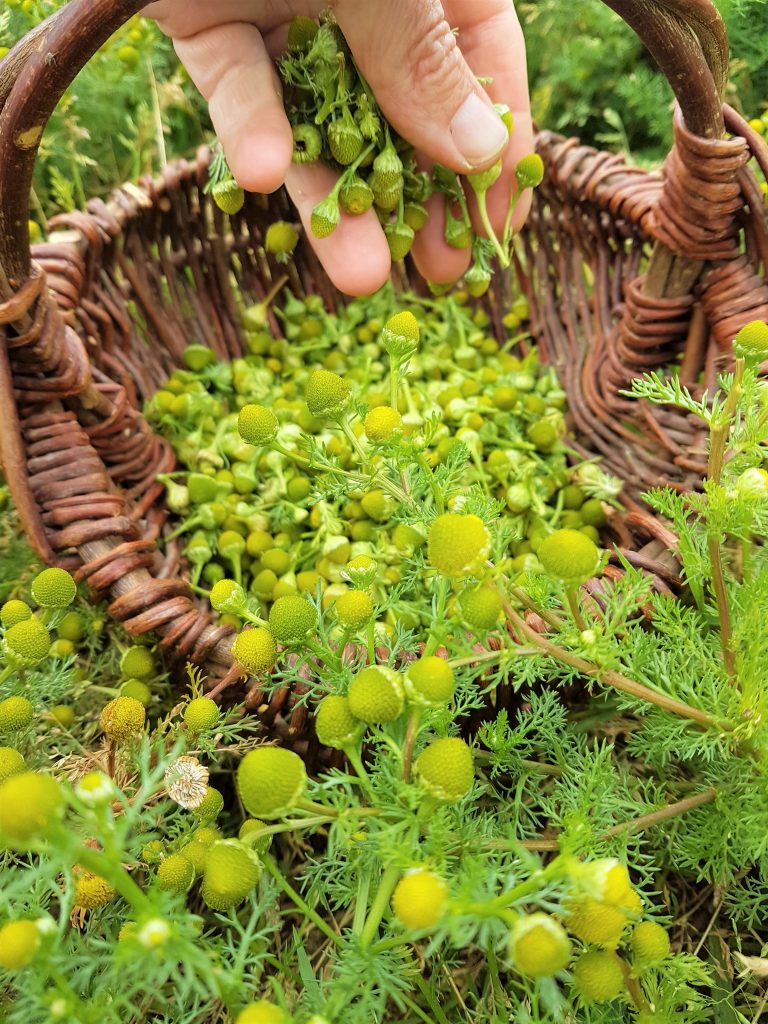 Picking Pineapple Weed Flowers
Check out my blog on Pineapple Weed to find out where to find this aromatic plant, its benefits and how to identify it.
I suggest using scissors to cut the flowering tops - it'll will save you time and mean you can leave the stalks on the plant.
Pineapple Weed and Pineapple Jam
Perhaps an obvious combination, though equally unusual and utterly divine!
Makes 400 g
Ingredients
175 ml pineapple juice
150 g fresh or tinned pineapple
160 g/ 2 cups pineapple weed flower heads (no stalks)
250 g golden granulated sugar
Cut the pineapple into slices then chunks and combine with the pineapple juice. Blend to break up the chunks but I like to keep a little texture rather than a smooth puree. Place in a medium saucepan along with the pineapple weed flower heads and the sugar. Stir and bring to a simmer over a medium heat and leave to simmer for about 15 minutes, stirring occasionally.
The jam is ready when all the liquid is absorbed and the mixture falls heavily off a spoon in blobs. Leave to cool and store in a jar or covered bowl in the fridge. Bring to room temperature before using - it will make it easier to spread.
How to use this jammy creation
I simply love this swirled through yoghurt with a dash of extra pineapple weed syrup. It's a really treat for breakfast or as an easy dessert.
It's also gorgeous in this flapjack recipe with a divinely fruity centre.
Want to know more?
Pineapple weed is one of the edible plants I teach on my foraging courses during summer. If you like this recipe, feel free to browse my wild food blog for more, or why not check out membership options and receive my best wild recipes every month!