Nettle Energy Balls Recipe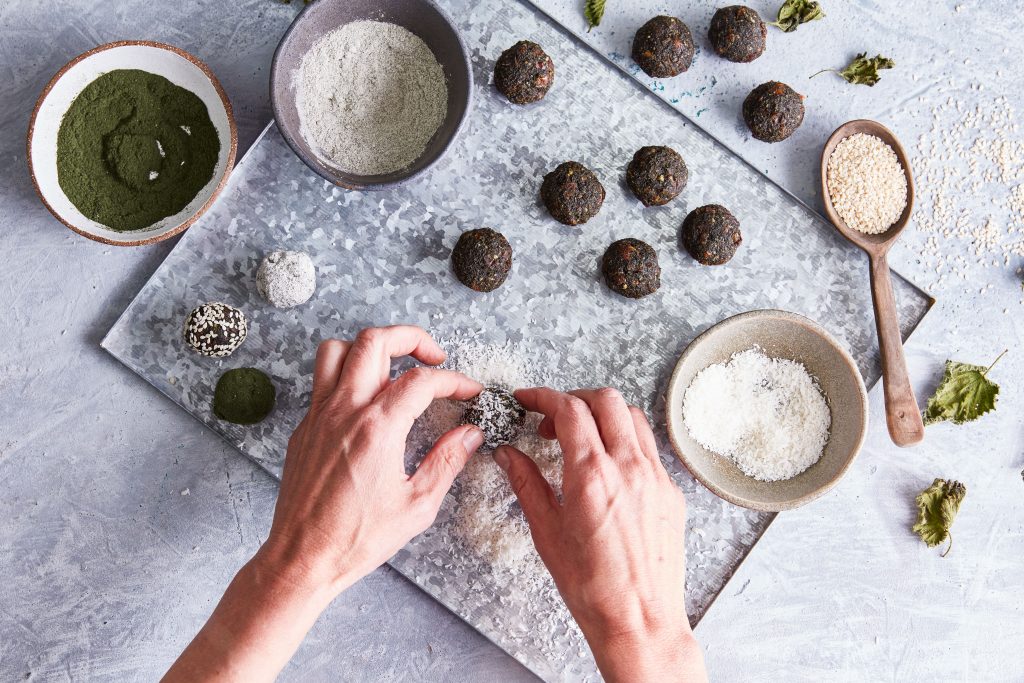 I love making these, they're so easy and utterly scrumptious. Unfortunately my dog discovered he liked them too (when left alone in the kitchen with them). So now I have to make, then hide them, and the dog is now sleeping the whole lot off!
I love these so much I've created two versions for you. There are thousands of ways to create nettle energy balls, so hopefully this give you some idea of combinations for you to try for yourself.
Recipes for Lemon and Nettle Energy Balls and Nutty Nettle Energy balls are both in my book 'Wild and Sweet' (page 36 and 37) alongside 4 other nettle recipes and another 99 wild desserts.
These zingy balls are easy to make and rather addictive! Once you've made your Nettle Powder, they can be made any time of year.
Sweet and Nutty Nettle Energy Balls
These are sweetened with nettle syrup and the powdered nettle sugar coating gives them a delicious, almost seaweed-like flavour.
Filed under:
SPRING, Stinging Nettles, WILD AND SWEET
Tags:
energy balls, green powder, healthy snacks, nettle recipe, protein powder, raw food, stinging nettles, superfood powder, superfoods, Urtica dioica