Elderflower and Pear Jam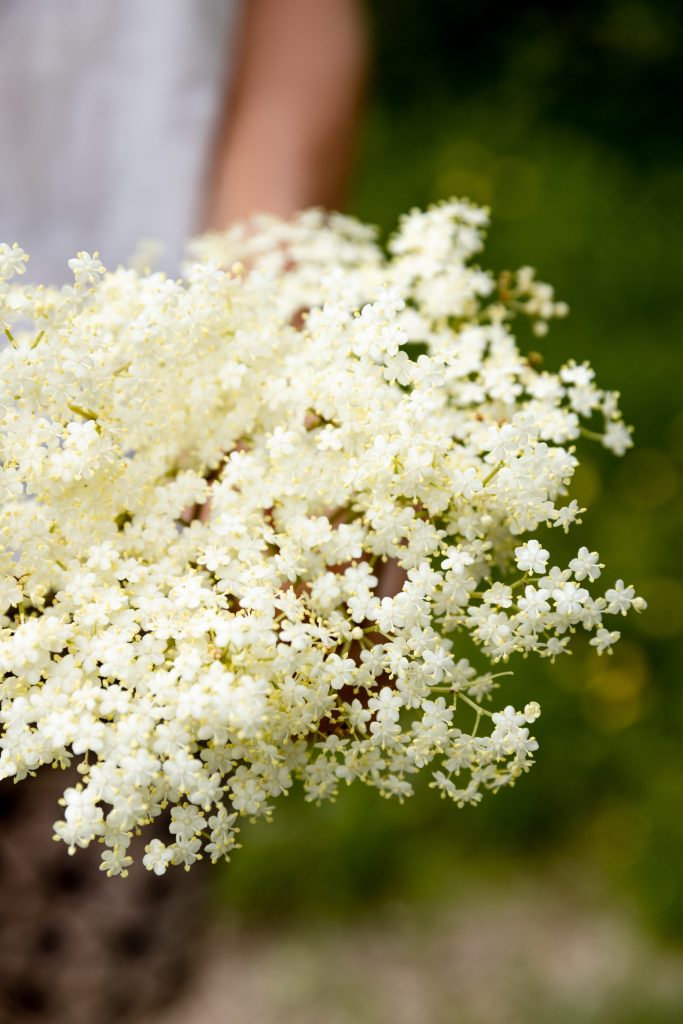 The light flavour of pears matches the summer scent of elderflowers perfectly in this delicious elderflower and pear jam! I've made it in jam sandwiches for participants on my summer foraging courses and bespoke forays. I also love it in my double elderflower doughnuts.
So let me get straight to the point and share this recipe with you.
Oh, though don't forget I have a whole Elder section on my blog with lots of recipes for elderflowers and elderberries!
Elderflower and Pear Jam recipe
If you already have elderflower cordial, you can make this jam anytime of year. It goes perfectly with cheese and crackers. Though to be honest, I solely made it as a filling for my elderflower doughnuts. There I feel it has found its perfect home, or hole.
HOT TIP: Remember to pick your elderflowers on a warm, dry day and remember elder is a tree and not a plant. Why not come on a wild food foraging course and learn more about how to identify and use wild foods
Makes one 350-430 g jar
Ingredients
300 g peeled pears, stalk and pips removed
90 ml (6 tbsp) elderflower cordial
225 g golden granulated sugar
Chop and blend the pears with the elderflower cordial then place the blended, syrupy fruits in a small saucepan with the sugar. Simmer and stir to dissolve the sugar. Using a jam thermometer turn the heat up to medium/high until the jam reaches 105°C or thickens to jam consistency. Be careful not to burn the bottom. Pour into a large sterilised jar and allow to cool before sealing.
Delicious in Elderflower doughnuts or on toast.