Blackberry Seed, Buckwheat and Seaweed Crackers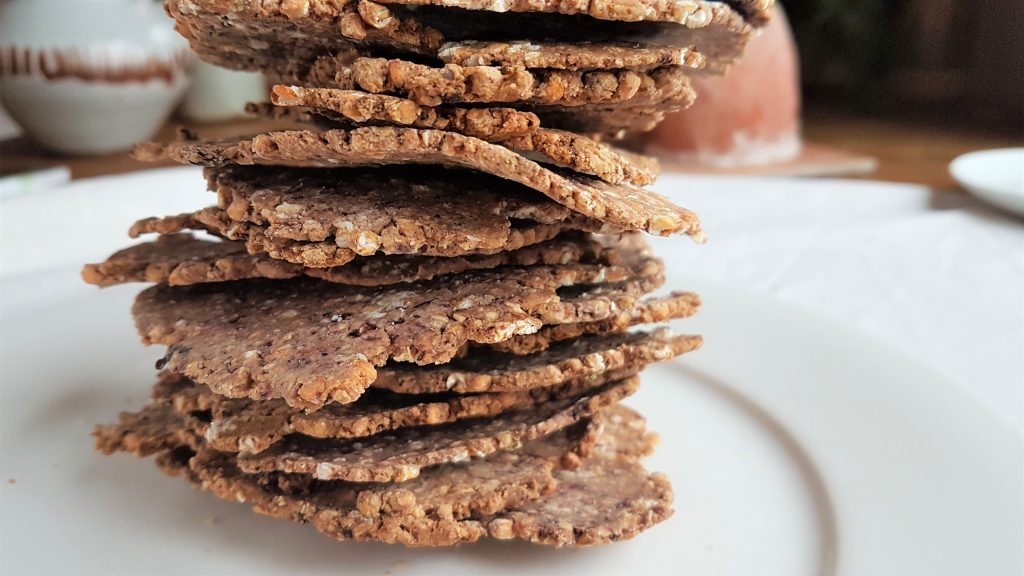 These roasted buckwheat, blackberry seed and seaweed crackers are wild! I've been tweaking this recipe for a while and it is my favourite version yet. They're a little pink, or is it red or mauve, created by the addition of dried blackberry pulp and dulse seaweed. They are perfect for serving with my Baba Ganoush with Dulse Seaweed or with a good, local cheese.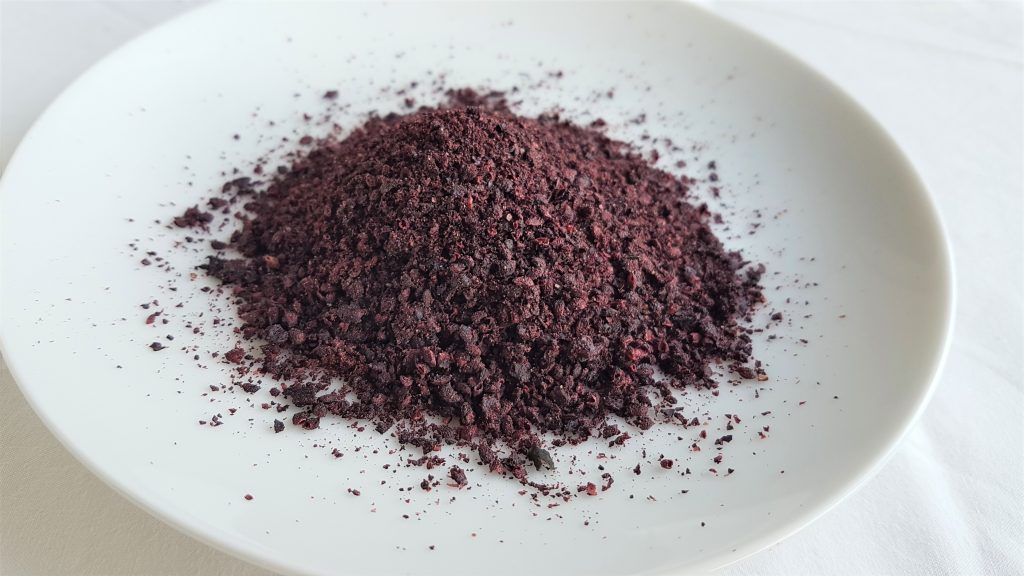 Here's how I made them. The recipe came from my friend Pete Freeman. Pete is a light aritst renown who's also rather a whizz in the kitchen. I couldn't stop eating these when he produced them as afternoon snacks with dips. This version has a wild twist, do let me know if you change it further.
A Burst of Wild Nutrition with No Waste
Did you know that blackberry (Rubus fruticosus) seeds contain omega 3 and 6 and lots of fibre? The fruits also contain lots of vitamin C, K and many more essential vitamins and minerals for the human body, including B vitamins , calcium and potassium.
That's why these crackers use the waste pulp from making blackberry syrup, coulis or juice, so every single part of the blackberry is used! That's where the idea for making these blackberry seed crackers came from - a recipe that utilises those seeds that are so good for us!
Adding umami seaweed...
Dulse (Palmaria palmata) seaweed is one of the most nutritious seaweeds we have. It contains good amounts of protein, iron and vitamin A. It's also naturally salty (which isn't case for every seaweed) and brings a wonderful umami flavour to these crackers.
Dulse is one of the seaweeds I teach on my seaweed courses and it is also in my seaweed book.
Buckwheat, Blackberry and Dulse Crackers Recipe
Crisp crackers with the delightful flavours of roasted buckwheat, tangy dried blackberries and salty dulse seaweed. The addition of blackberries and dulse makes these even more nutritious and delicious. Adding layers of flavour to the more-ish, crunchy roast buckwheat seeds.
Makes 25 rustic crackers
Ingredients
60 g fresh (20 g dried) blackberry pulp and seeds
100 g oatmeal (powdered porridge oats)
200 g buckwheat flour
200 g roasted buckwheat grains
1 tbsp (3 g) dried, ground dulse seaweed
Large pinch of sea salt
2 tbsp oil (vegetable, olive oil or half and half of each)
200-230 ml water
From dough to crackers....
How to Make Blackberry Seed Crackers
Grind the blackberry pulp to a loose powder and place in a large mixing bowl with all the other ingredients except the water. Add the water gradually until it makes a workable dough and set aside for half an hour to allow the moisture to be absorbed. Break off walnut sized blobs and roll out between two pieces of grease-proof paper to the thickness of the buckwheat seeds. If the dough is a little sticky, you can add more oatmeal.
Roll in one direction to get tongue shaped crackers or keep turning them around to create rustic round crackers. You may need to change the baking paper if it gets too soggy. Place the crackers on a large sheet of dry baking paper on an oven tray and bake at 200°C/fan 180°C. Turn them over every 5 to 8 minutes until all the water has evaporated and they have turned a little brown. Mine took 15 mins to cook. Allow to cool on a cooling rack and store in an airtight container.
Delicious, rustic and wild crackers. Feel free to browse my other wild recipes, or I'd love to meet you on one of my foraging courses here in Cornwall.