All about Three Cornered Leek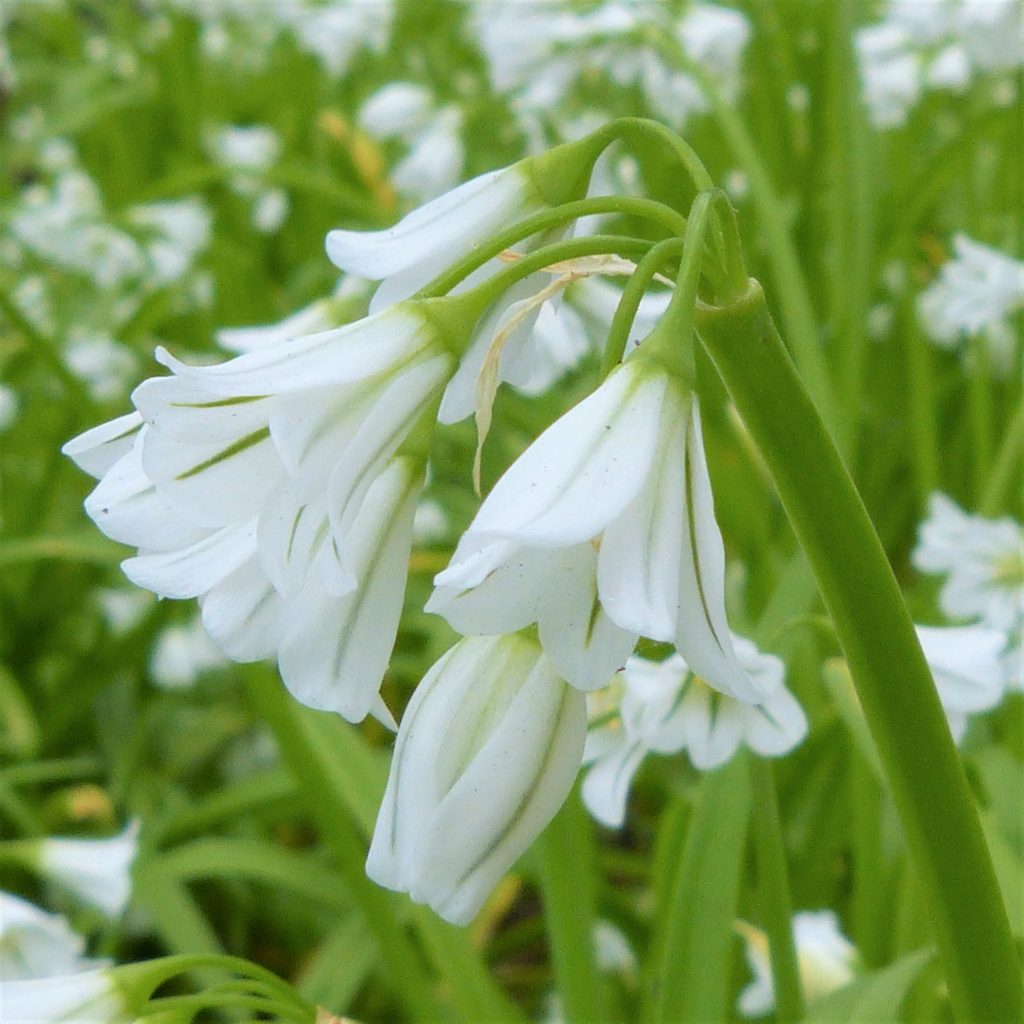 I don't mind what you call it. In Cornwall and the Isles of Scilly this plant is often called wild garlic. Those who call it this know what they mean. They know they're talking about the onion grass, the long, thin one that smells of garlic. In Australia and New Zealand it's known as onion weed.
This blog is all about three-cornered leek, or whatever name you call it by. I describe its unique qualities, where it grows and how it compares to using wild garlic/ramsons (Allium ursinum) in recipes.
Three cornered leek is also in my Wild Food Foraging book and I regularly teach it on my foraging courses, especially in spring.
Three-cornered leek (Allium triquetrium) goes by many local names, but only one latin one. All the local names refer to its garlicky smell; onion grass, onion weed, wild garlic, three-cornered garlic, three-cornered onion or three-cornered leek. A member of the allium family it originates from the Mediterranean, Madeira, Canary Islands and North Africa.
It was originally introduced to the UK in the 18th century and the rest is history.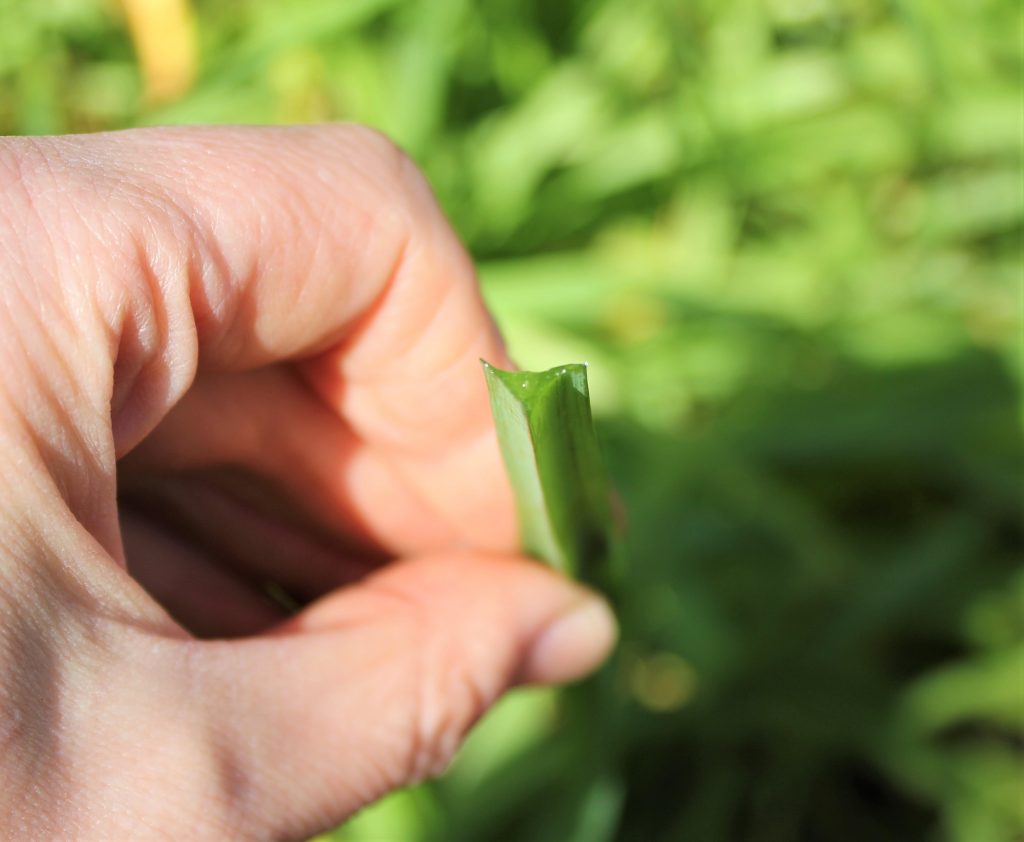 Why is it called three-cornered?
It has three-corners! A subtle triangle shape is visible when you horizontally cut a leaf and a clear triangular shape is visible on a cut flower stem. When not cut, a ridge is noticeable on the leaves, acting almost like a spine which makes the leaves more buoyant and upright.
Which parts can you eat?
You can eat all of this plant - the roots, flowers, flower buds, leaves and flower stems. Here in Cornwall I start eating it through winter when the leaves are greener and before the flowers start to show.
The Roots
The roots of three-cornered leek are similar to spring onions though a little more watery and sweeter. Like leeks, they take a bit of time to clean up and remove the mud.
Remember that in the UK you need permission to dig up roots. However, I've never been refused permission to dig up these roots. People are often very grateful for me to take this plant away as it spreads really easily.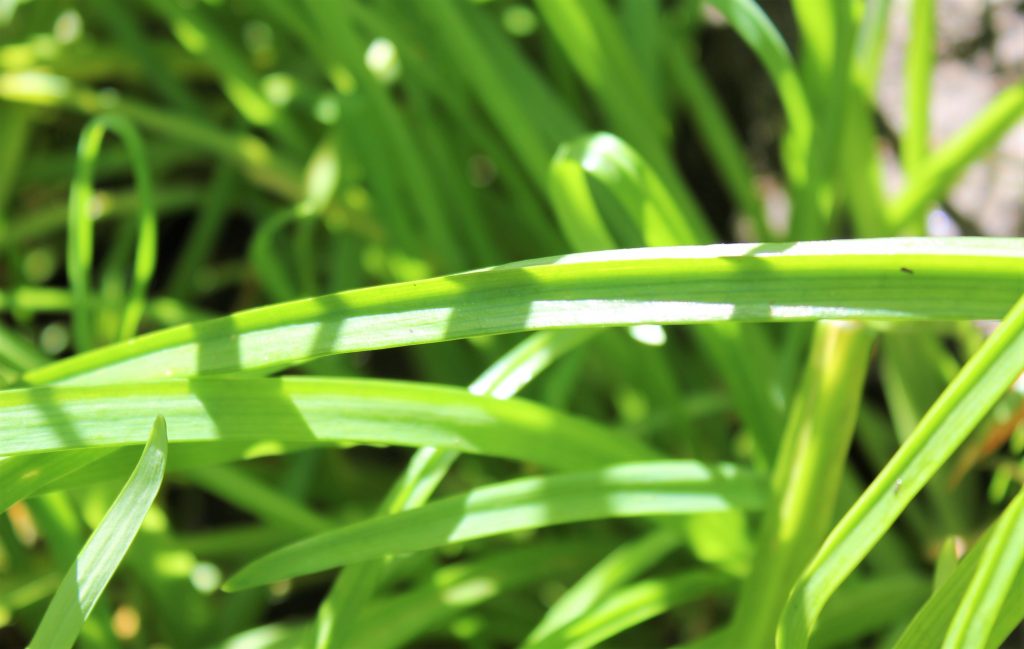 The Leaves
The leaves are the mildest part of the plant. Sometimes I cook them by sweating them down in a little oil or butter. They have a mild onion flavour this way.
The Flowers and Buds
The flowers and flower buds have a strong garlicky crunch. I love sprinkling them over salads and using them as an edible garnish. The buds are lovely pickled too. The flowers are white with a distinct green stripe on them.
Flower Stems
These are my favourite parts as they are the sweetest. I love chewing on them as I walk, they are one of my favourite spring walk snacks!
Three Cornered Leek v Wild Garlic
Wild garlic (Allium ursinum) is stronger, earthier garlic flavour. It has broad leaves and tends to grow in woodlands and near streams. It lends itself well to baking and cooking.
Three cornered leek (Allium triquetrium) is milder and sweeter in flavour. It likes to grow in warmer climates and thrives well in open spaces and hedgerows in Cornwall and the Isles of Scilly. It lends itself well to using raw, like spring onion.